Power your home with clean energy around the clock with Sonnen and solar.
Stay powered with sonnen — the smartest and safest battery technology day and night, even during grid outages.

Everlight Solar has partnered with Sonnen, a global leader in safe, reliable, and long-lasting energy storage to offer you a new way to make the most of your solar investment in your home.
Sonnen's proven energy storage solutions bottle up the sun to power your home with clean energy when you need it — day and night. Adding Sonnen to your home also keeps the power on through unexpected power outages, giving you resiliency and greater energy independence.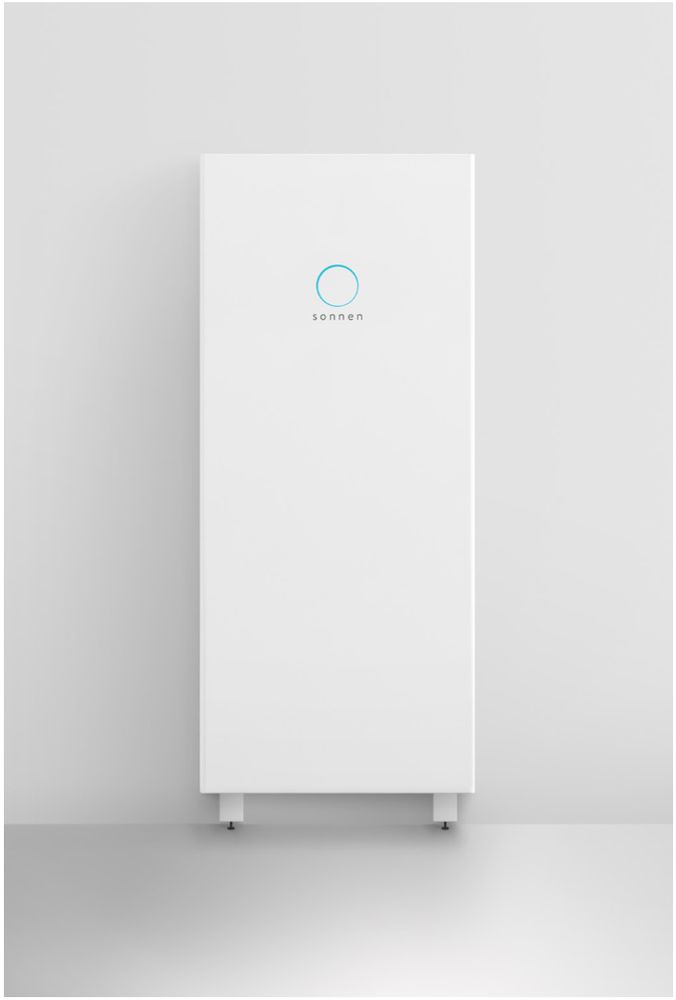 ---
Tech Specs:
Nominal power rating (Grid-tied output at 40°C)
4.8 kW
Weight (approximate)
348 Ibs
System dimensions W"/H"/D" (adjustable height from ground)
27 / 68 / 11
27 / 73 / 11 (with legs extended)
Grid integration
AC coupled
Applications
Time-of-use
Solar self-consumption
Emergency backup power
Usable capacity
5 kWh per battery module
Inverter efficiency
94.4% peak
On-Grid Pass-through
35 A
Round-trip efficiency % (Grid<>Battery)
>85%
Operation temperature range
14°F 122°F
41°F – 104°F (MAX power)
System Cooling
Natural convection
Communication protocols / Control
SunSpec Alliance / API available to select partners
Total harmonic distortion
<5%
Maximum compatible PV inverter
6 kW
---
Off-grid specifications
Nominal Off-Grid current (Continuous)
20 A / 4.8 KVA
Max AC Off-Grid current (Max 30min)
23 A / 5.52 KVA
Max AC Off-Grid current (Max 5s)
30 A / 7.2 KVA
Max AC Off-Grid current (Max 100ms)
36 A / 8.64 KVA
---
Compliance information
Certifications
UL1741, UL1741SA, UL1973, UL9540, UN38.3
Grid Connections
IEEE 1547, IEEE 2030.5, Rule 21
Emissions
FCC Part 15 Class B (inverter)
Transient protection
IEEE C62.41 Class B
Warranty
10 year or 10,000 cycle system warranty includes inverter, battery modules, cabinet and components
---
Battery specification
Nominal DC voltage
102 VDC
DC battery input voltage
80 – 115 VDC
Max charge current
40 A per module
Cell discharge
5 kWh with 100% DoD
Cell chemistry
Lithium iron phosphate
Over-current Protection
Fuse protection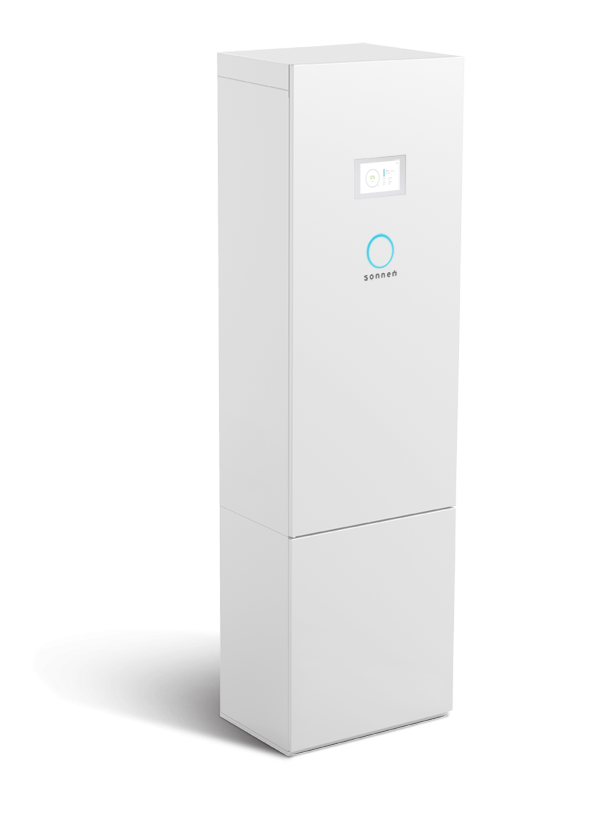 ---
General
Usable capacity: 5 kWh – 20 kWh (in 2.5 kWh steps)
Dimensions (in) W/H/D: 26/57/19 – 26/84/19
Weight (approximate): 394 – 936 lbs
Ambient temperatures: 41 – 113 °F
Enclosure rating: NEMA 12
---
Power Unit
Continuous output: (AC) 3,000 – 8,000 W
Peak efficiency of Inverter: 95%
AC specifications: 240 VAC / split phase /
60 Hz
Backup power capability
---
Nominal Power Rating
Off-grid output at 25 °C: 3kW – 8kW
On-grid output at 25 °C: 3kW – 7kW
---
Lifespan/Warranty*
Guaranteed standard lifetime of 10,000 cycles or 10 years.
*Please observe our applicable warranty conditions.
---
Certifications
ETL Listed to UL 9540, UL 1741 (Inverter), and UL 1973 (battery modules) standards
FCC part 15 Class B compliant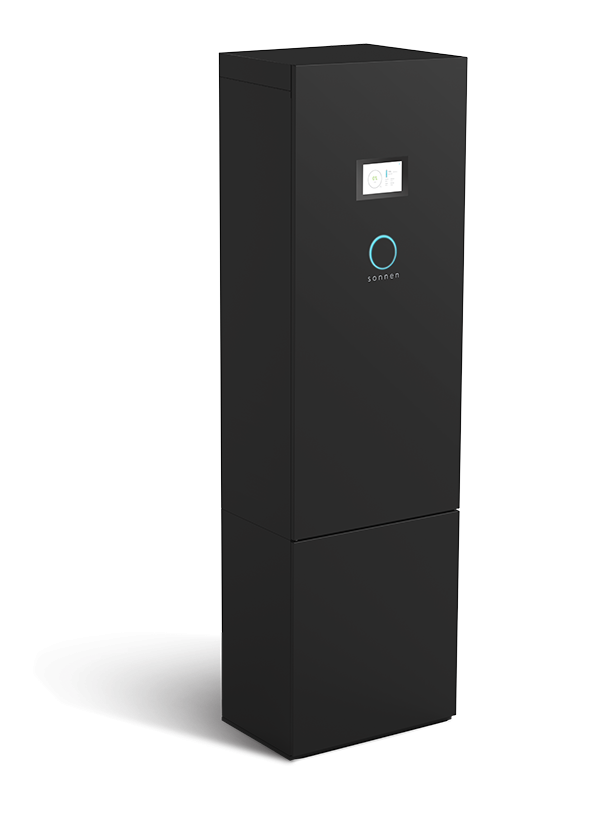 ---
General
Usable capacity: 12 kWh – 20 kWh (in 2 kWh steps)
Dimensions (in) W/H/D: 26/84/19
Weight (approximate): 724 – 936 lbs
Grid integration: AC coupled
Ambient temperatures: 41 – 113 °F
Enclosure rating: NEMA 12
---
Power Unit
Continuous output: (AC) 8,000 W
AC specifications: 240 VAC / split phase /
60 Hz
Peak efficiency of inverter: 95%
---
Nominal Power Rating
Off-grid output at 25 °C: 8kW
On-grid output at 25 °C: 7kW
---
Integrated Transfer Switch
Current rating: 200 amps
Transfer time: < 100 milliseconds
---
Lifespan/Warranty*
Industry leading standard lifetime of 15,000 charge cycles or 15 years.
*Please observe our applicable warranty conditions
---
Certifications
ETL Listed to UL 9540, UL 1741 (Inverter), and UL 1973 (battery modules) standards
FCC part 15 Class B compliant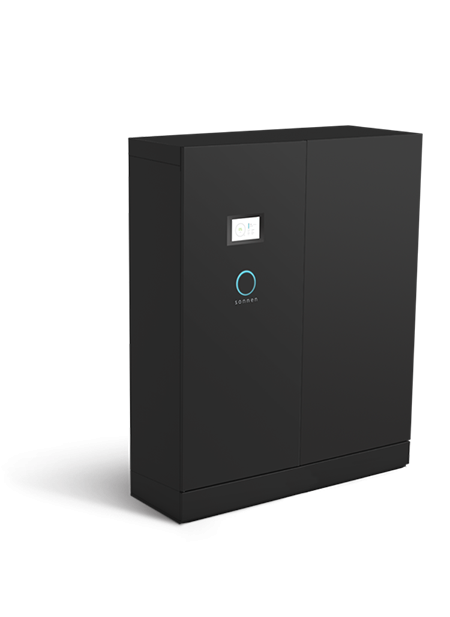 ---
General
Usable capacity: 30 kWh
Dimensions (in) W/H/D: 51/61/19
Weight (approximate): 1253 lbs
Grid integration: AC coupled
Ambient temperatures: 41 – 113 °F
Enclosure rating: NEMA 12
---
Power Unit
Continuous output: (AC) 8,000 W
AC specifications: 120/240 VAC / split phase /
60 Hz
Peak efficiency of inverter: 95%
---
Nominal Power Rating
Off-grid output at 25 °C: 8kW
On-grid output at 25 °C: 7kW
---
Integrated Transfer Switch
Current rating: 200 amps
Transfer time: < 100 milliseconds
---
Lifespan/Warranty*
Industry leading standard lifetime of 15,000 charge cycles or 15 years.
*Please observe our applicable warranty conditions
---
Certifications
ETL Listed to UL 9540, UL 1741 (Inverter), and UL 1973 (battery modules) standards
FCC part 15 Class B compliant
Request Consultation
Call Us or Fill Out The Form Below